Our t hird Poland Sacred Harp Convention will be held in Centrum Prasowe at Foksal 3/5 Street in Warsaw.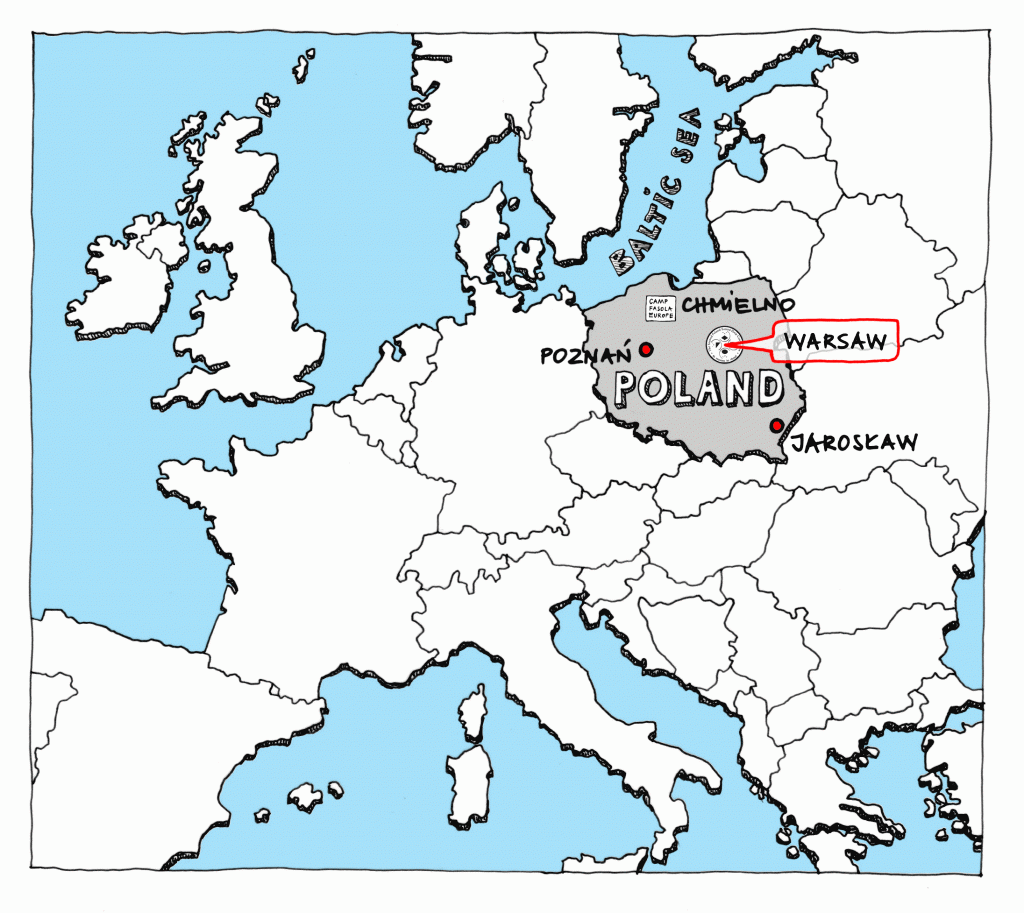 You can get to Warsaw:
By plane – there are 2 airports close to the city:
Warsaw Chopin Airport (WAW) – operated by big carriers and low-cost airlines (Ryanair, Wizzair), located 30 min from city center
Warsaw Modlin (WMI) – operated by private jets, located 80 min from city center
By train – there are connections from Berlin, Brussels and almost every city in Poland
By car from western Europe stick to A2 motorway which ends in Warsaw.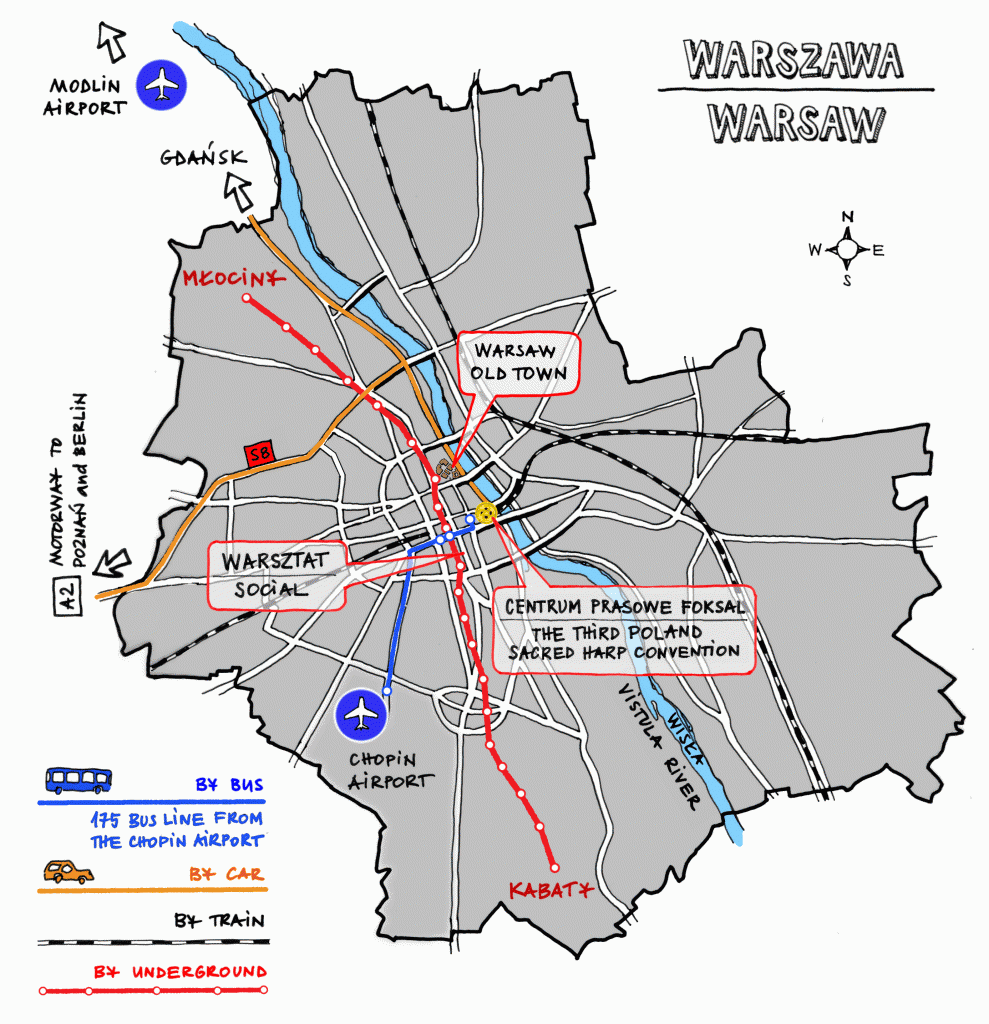 Our singing venue is located in Old Town area of Warsaw, 10 minutes walk from University of Warsaw Old Campus and 20 minutes walk from the Royal Castle. You can get there by bus – line 175 goes from Chopin airport and main rail and underground stations – Foksal bus stop is where you should get off. Follow Foksal Street till its end and you are where you should be 🙂
Saturday evening social is taking place in Warsztat, Plac Konstytucji 4 Street. It is easily reachable by public transport – trams 4, 15, 18, 35 from the Centrum station (heading south). You should get off at Plac Konstytucji tram station. Alternatively, it is 25 minutes walk from singing venue.